SMART QUOTE
Our proprietary Smart Quote algorithm considers your components, your state, and the current prices and volatilities for all of the Class III, Class IV, cheese, butter, non-fat dry milk, and whey markets. This array of variables drives your milk prices and your Dairy-RP premium costs.
The Smart Quote tool cuts through complexity and empowers you and your agent to make an informed decision optimized for your specific dairy. Additional customization and default settings can be applied in consultation with your agent. Login with your account information or fill out the form below to get setup with free access to the Smart Quote tool.
SIGN UP FOR FREE ACCESS TO SMART QUOTE
HOW TO USE OUR SMART QUOTE TOOL
1. Setup your dairy's production, components, and other relevant factors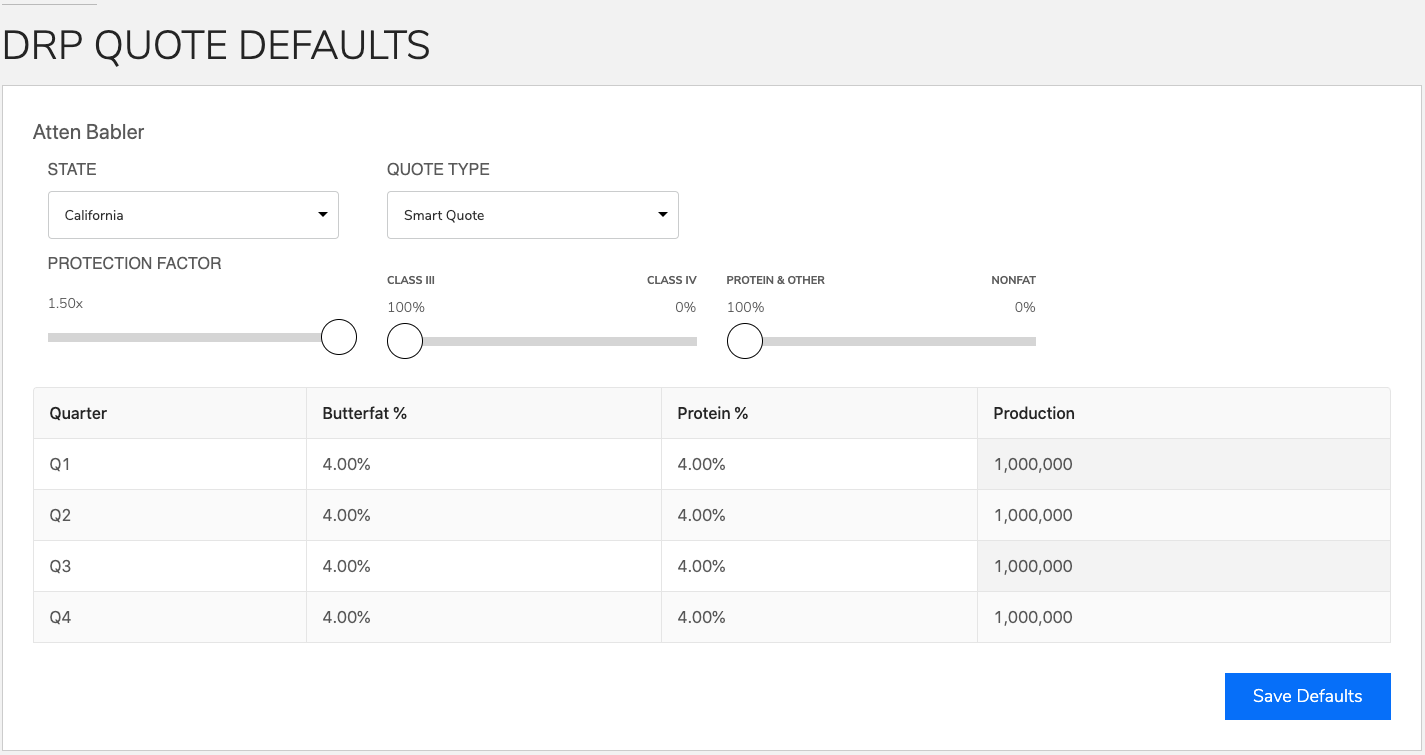 2. Smart Quote coverages are instantly tailored to your operation.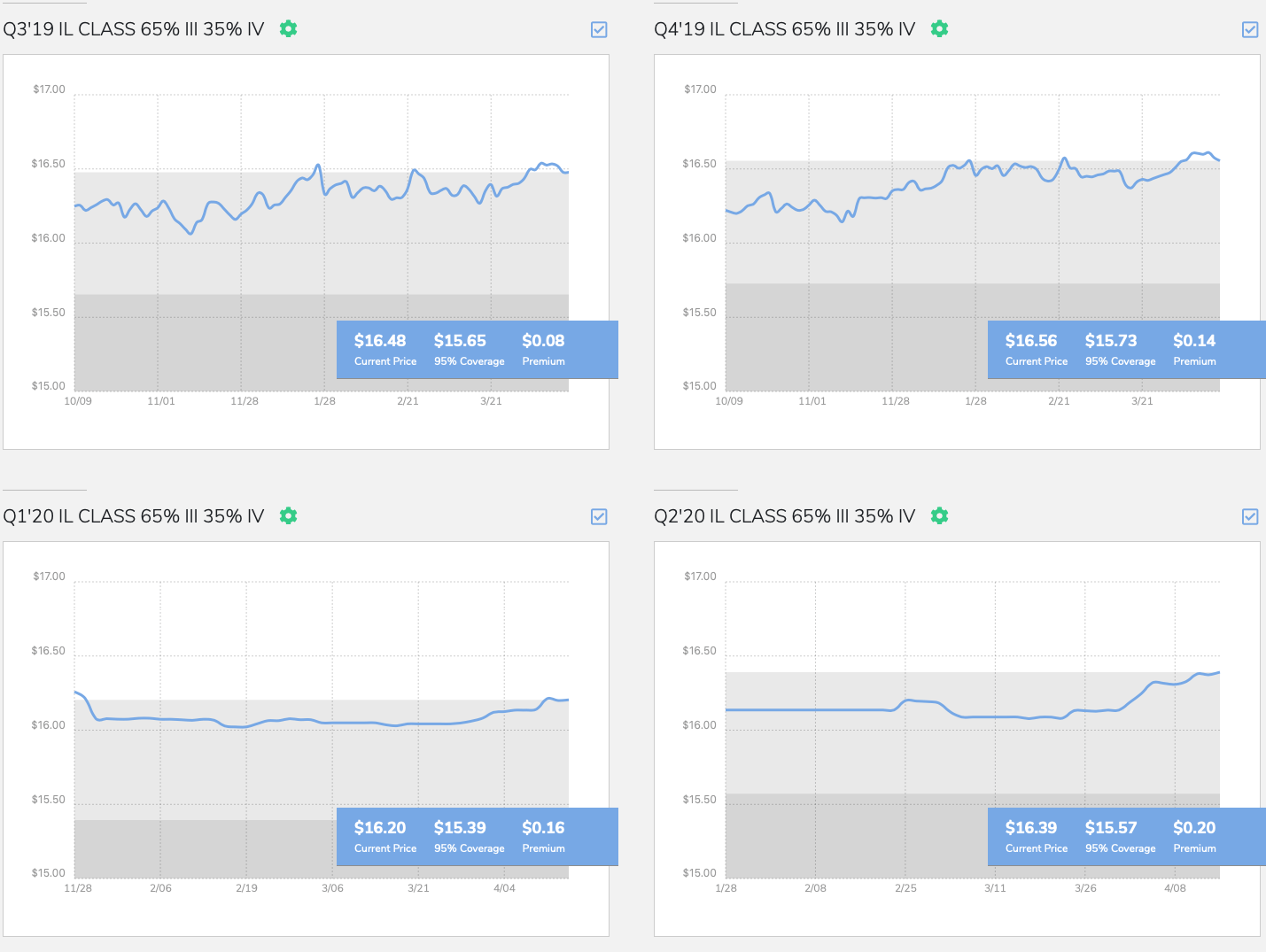 LET'S CHAT
Send us a message below or give us a call at
800.884.8290
Stay Updated
Subscribe to our newsletter
for more updates and information
Stay Updated
Subscribe to our newsletter
for more updates and information

CONTACT US
Toll Free: 800.884.8290
Fax: 815.777.3308
11406 US Route 20 West
PO Box 6622
Galena, IL 61036

Atten Babler Insurance Services LLC is an equal opportunity provider and employer.
The U.S. Department of Agriculture (USDA) prohibits discrimination against its customers, employees, and applicants for employment on the bases of race, color, national origin, age, disability, sex, gender identity, religion, reprisal, and where applicable, political beliefs, marital status, familial or parental status, sexual orientation, or all or part of an individual's income is derived from any public assistance program, or protected genetic information in employment, or in any program or activity conducted or funded by the Department. (Not all prohibited bases will apply to all programs and/or employment activities.)
This publication is brought to you by Atten Babler Insurance Services LLC and is intended for informational purposes only. Nothing contained herein can or should be interpreted to take precedence over policy language. Federal Crop Insurance Corporation/Risk Management Agency regulation, and Underwriting or Loss Adjustment rules.